THE MOST ACCURATE AND INNOVATIVE WIRELESS DURESS TECHNOLOGY TODAY
---
We have one goal in mind, your staff safety at all times.
---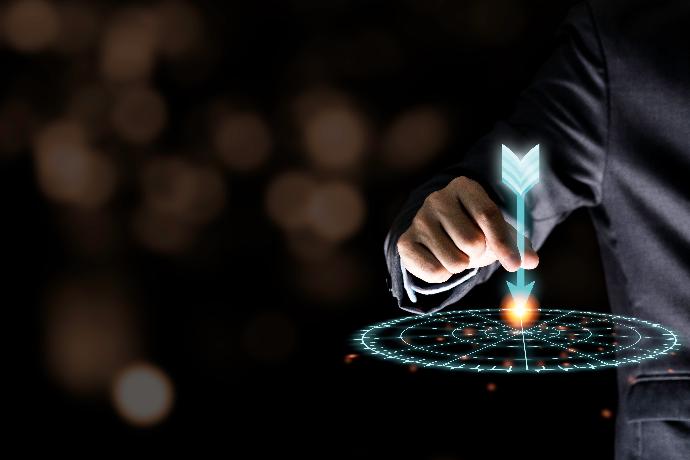 IT'S ALL ABOUT ACCURACY
---
SecureAlert™'s technology allows employees and lone workers to press a panic button that will summon help with pinpoint accuracy. Our core system consists of four main components, the main controller, the radio/repeater, the receivers, and the transmitters.
Ensure the safety of your staff with the best wireless duress system available today.
THE IMPORTANCE OF PRECISION IN WIRELESS DURESS SYSTEM
---
99.9% LOCATION ACCURACY

Reduces Response Time
Guarantees Location Accuracy
Saves Valuable Time
Pinpoints the location of Duress
Gives Accurate Information to Responders
---


PINPOINT ACCURACY

Accuracy is the cornerstone of our wireless duress system. This unparalleled level of accuracy is achievable thanks to our industry-leading technology, which relies on four main components working together at all times. The transmitter is the panic button itself, small enough to be worn or carried. It lasts up to four weeks on a single charge or for 16 months at a time with battery-powered models. Two signals are simultaneously sent after the button is pressed — ultrasonic and radio frequencies. This SECURalert™ Hybrid solution emits both signals simultaneously, with the ultrasonic being the primary signal while the RF acts as a redundant technology to ensure that no signal ever gets lost and a location is always delivered.
INDEPENDENT NETWORK

One of the many challenges other panic button systems creators are left to deal with is their dependency on WiFi. Our own dedicated network will never be dependent on or require Wi-Fi, cellular, GPS, or 3rd party providers' support as this increases the risk for delays, failures, and potential crisis management. Our solutions are built to life safety standards. Our unique and distinctive Hybrid Radio Frequency layered with Ultrasonic technology accuracy gives us tremendous competitive advantages for flexibility and scalability in working with a variety of industries.
RELIABLE SIGNAL TRANSMISSION

SECURalert™ uses radiofrequency and ultrasonic signals which create our unique and distinctive Hybrid System. This in turn delivers the exact location the panic button was triggered in, all within seconds, therefore reducing response time and ensuring the individual in distress gets help right away.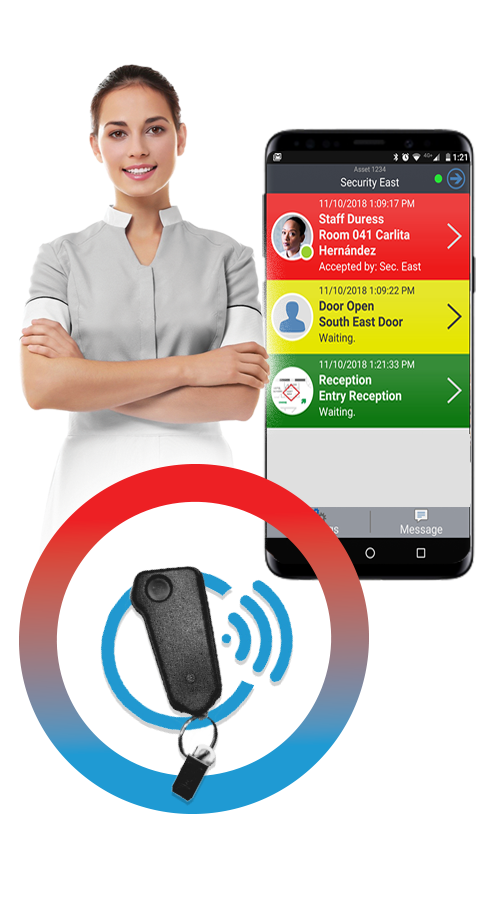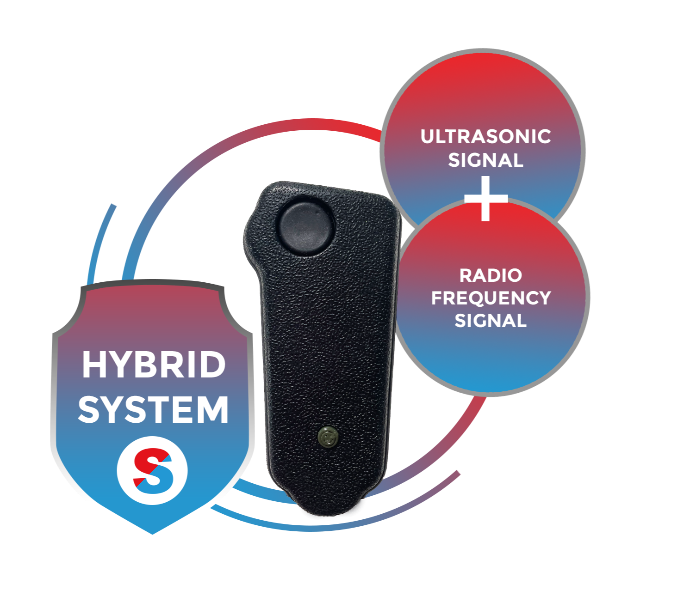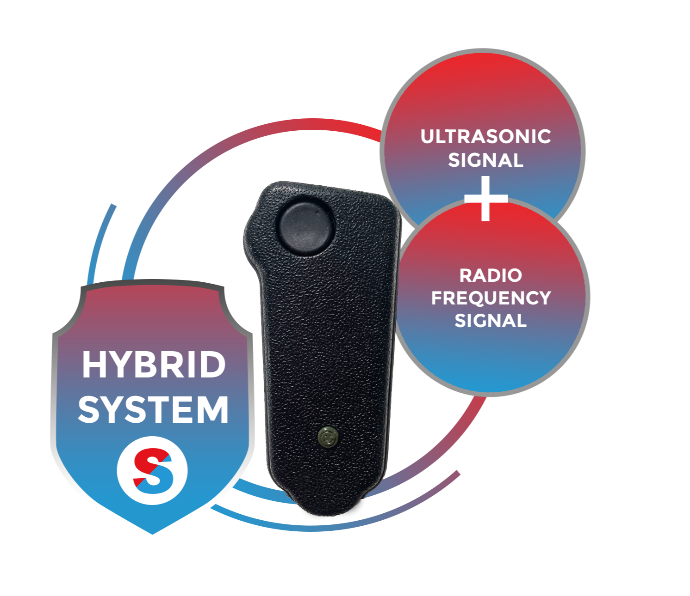 HYBRID SYSTEM
---
The SECURalert™ Wireless Duress is a Hybrid solution that combines Ultrasonic and RF signals to provide users with optimum reliability and accuracy in any environment. The only bi-directional portable transmitter emits both signals simultaneously to provide a zone notification, an accurate room location, and an employee`s ID, all within a few seconds.

---
THE MOST ACCURATE AND INNOVATIVE
SECURalert manufactures the only Bi-directional Portable, Personal Alarm Transmitter that provides true real room location within a few seconds.

















THE RADIO/ REPEATER
The SECURalert™ radios and repeaters provide a safe communication path using multiple channels. The signal may pass through several radios and repeaters to the central station. Every system requires at least one radio device, but for larger facilities, we recommend installing a radio every 30 meters when used indoors.




THE TRANSMITTER
The transmitter is a small portable device that can be worn on a wrist, belt, or lanyard. It contains an embedded test button allowing the user to verify at any time that the device is working thus minimizing false alarms. Our transmitters are rechargeable and will run up to 4 weeks on a single charge. Battery-operated transmitters are also available and can last up to 16 months.





THE RECEIVER
The receiver is a small, ultrasonic device mounted on the wall of each room. We offer several models of receivers, including the popular battery-powered receivers that can be installed in minutes without needing to rewire the building. Batteries last an average of 5 years, and each receiver monitors its own battery status and sends a low battery notification to the main controller.




THE CENTRAL STATION
SECURalert™ central station acts as a main controller and processes all communication. Both, Ultrasonic and RF signals are received and acknowledged by the central station, after which it instantly sends the signal back to the transmitter providing incomparable reliability and accuracy of the system. The central station is available in three views and usually located at the security desk.

INOVONICS
ADDITIONAL HARDWARE
SECURalert's ™ core operating unit and XTendCall's™ Integration & Mobile platform also works with legacy hardware and Echo Stream Commercial Mesh Network from Inovonics.
Inovonics line of wireless pendants and network infrastructure in combination with XTendCall's™ software delivers effective and innovative solutions.
Contact us today to get started.